Interview Steve Wozniak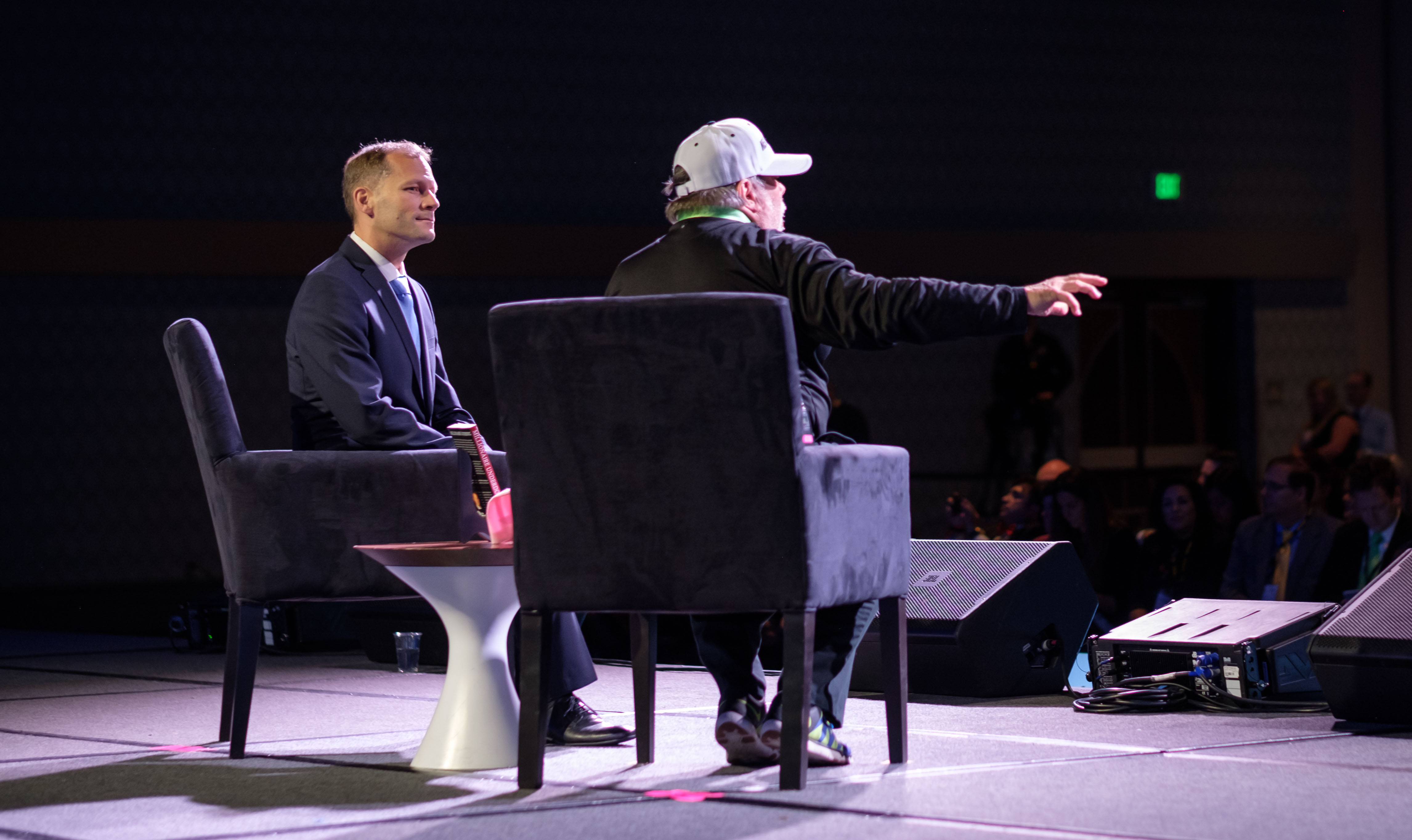 Last Monday I met with Steve Wozniak at Mega Success to discuss the current trends in digital transformation.
Mega Success is the brainchild of JT Foxx, the World's #1 Wealth and Business coach. This gathering is often called the Super Bowl or World Cup of all networking and business events as it attracts attendees from over 71 countries and nationalities, and every year, the guest celebrity speakers and elite-level attendees keep getting better.
Steve Wozniak is co-founder of Apple computer and one of the pioneers, who laid the foundations for a far-reaching digital transformation.
In today's world, every business needs to evolve, and change has become the norm. Any company that does not constantly evolve will not be able to market its services sooner or later.
Steve and I agreed on the skills an entrepreneur need to transform his company.
The first skill is obvious, it starts with some digital skills. Every entrepreneur has to do his homework and learn the basic concepts in this area. Technologies belongs to the Foundations, like Marketing, Branding, Networking, Sales and Leadership.
It is just as important to acquire a lot of experience, because today we are no longer creating digital enterprises from scratch.
We have a lot of examples in our life of what's been done already. The idea is to take the best of those and be honest with yourself!
Don't come up with an idea that is lesser and more passive than what other people are already doing.
Trying to do what's the best of today and excel go beyond.
Always try to think: What is one idea that other people haven't thought of that I could do?
But always think of the end user first! The user who uses the product or service is important!
Put yourself in the role of your customer of the end user and ask yourself:
– What is their experience?
– Are they going to enjoy?
You have to put your mind into their body and feel it!
What is their feeling? Is this really nice or not?
Make sure the solution is simple and functional. Do not letting it get cumbersome and overcrowded. A simple rule of thumb applies here.
If the solution is complicated, then it is the wrong solution.
⇒ A solution must be simple!